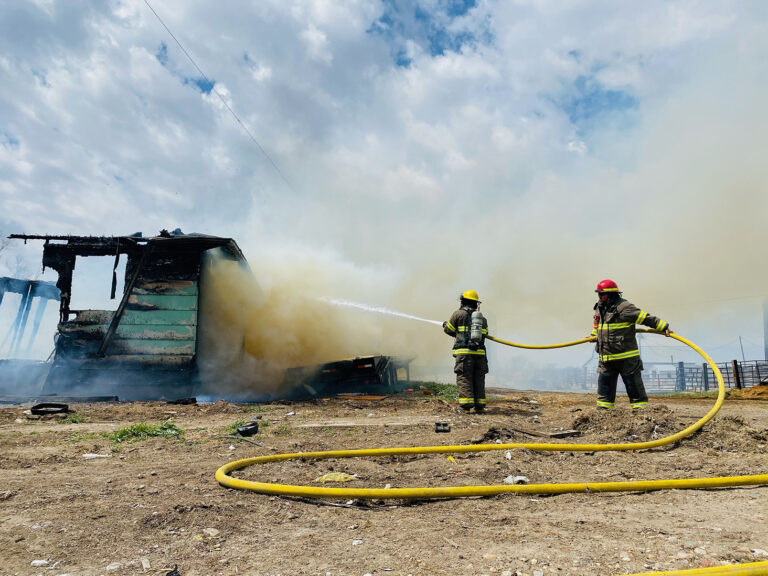 news
FIREFIGHTERS CALLED TO STRUCTURE FIRE NW OF FREEMAN
Freeman's first responders were called to a structure fire 12 miles northwest of Freeman around 12:15 p.m. Wednesday, May 5 and arrived to find a run-down ranch style home fully engulfed in flames. The property is owned by Leland Hofer of Bridgewater and was occupied by two individuals who were nearby at the time of the fire, according to law enforcement on the scene.
Law enforcement also said the property was not in good condition.
Once on the scene, firefighters concentrated their efforts on knocking down the flames and protecting the outskirts of the farmyard. There appeared to be no immediate threat to individuals or other areas of the property, which is located just south of 272nd Ave. and 432 Ave., about 3/4 mile south of the Neu Huttherthal Church.