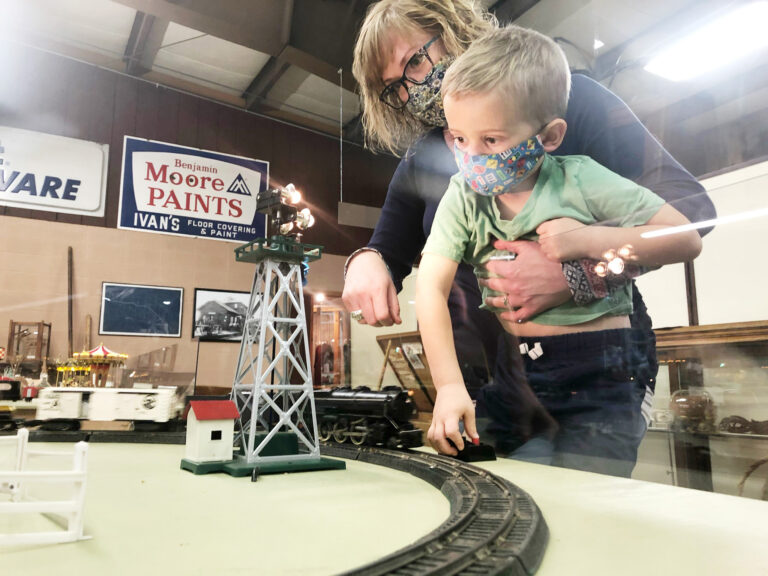 opinion
EDITORIAL: FREEMAN MUSEUM AN ASSET OF HIGHEST VALUE
When considering all that the Freeman community is and has to offer, the pillars on which it stands are pretty obvious: Faith. Service. Health care. Agriculture. Industry. Retail. Education. Recreation.
Freeman continues to do well as a small rural community because it has paid attention to — and nurtured — those key elements that make for good living, and the future looks bright because of it.
But there is another "pillar" on which Freeman stands that sometimes gets overlooked — our history. More specifically, the way in which we value our history. The way in which we care for it.
Nowhere is that more evident than at Heritage Hall Museum and Archives, which over the years and decades has grown into one of the region's premiere historical havens. What started as a small rock and mineral collection at Freeman's junior college in the early decades of the 20th century relocated to its current location in the mid 1970s and has evolved considerably in the almost 50 years since. Today, thanks to capable leadership and a forward-thinking board of directors, Heritage Hall Museum and Archives is thriving in a way unlike ever before.
Careful attention to how its collections are cared for and displayed, acute consideration for Freeman's historical value as it relates to all people who migrated here in the 1870s, the inclusion of volunteers and enthusiasts who fall outside the traditional Mennonite heritage on which the museum was established generations ago, and an effort to become more engaging through programming and special events has put Heritage Hall Museum and Archives in a good spot.
Recognizing where we come from, the ways in which we have grown, the things we have lost and the things we have learned are critical to understanding who we are today and where we are headed. To that end, Heritage Hall Museum and Archives wins the prize.
One of the newest promotions the museum has taken on is its series of "Final Fridays" that runs through the summer. That is, extended hours and family-friendly activities the final Friday of the month through September.
The next one will be held this week, May 28, when Heritage Hall Museum and Archives will be open until 8 p.m. Children under the age of 12 will be admitted for free with a paying adult and the museum is providing a unique activity for the children — including an up-close look at a working model train that should be of interest to the adults, as well.
But even beyond that, there's plenty to see and observe at the museum, from the impressive transportation and agricultural collection to the tools and household items used generations ago to the acknowledgement of businesses and ways of life that helped keep Freeman on the map long ago.
Those who have never been to Freeman's museum shouldn't wait any longer to check it out.
Those who haven't been to Freeman's museum for a long time should revisit it and see all that has taken place in recent years.
Those who have been there recently should return with a friend.
Doing so creates a win-win scenario: Heritage Hall Museum and Archives needs the support of the public through visits, volunteer hours and financial contributions.
And the public needs Heritage Hall Museum and Archives for nostalgia, for education, for entertainment and for appreciation of the past, the present and what the future might hold.
Freeman's museum is open during the months of May through September from 9 a.m. to 4 p.m. Monday through Friday and from 1 to 4 p.m. Saturdays and Sundays. And don't forget about the "Final Fridays."
Learn more at heritagehallmuseum.com.
Jeremy Waltner  |  Publisher & Editor