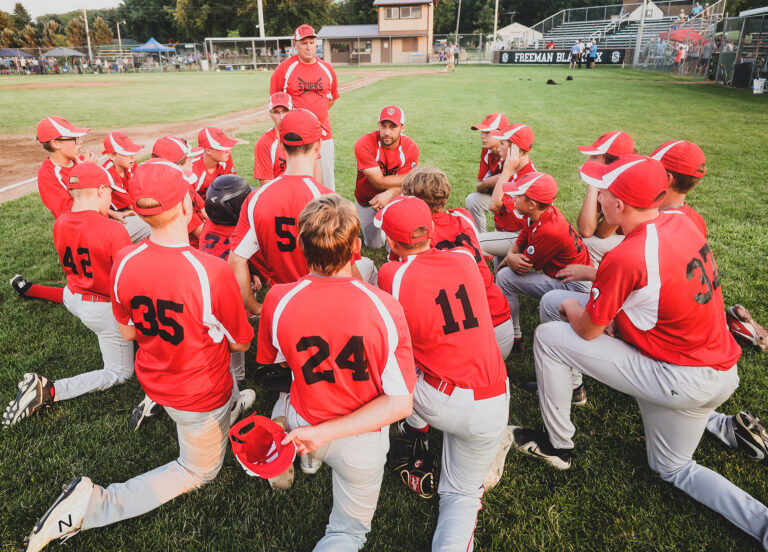 sports
14U STICKS WIN, WILL PLAY FOR STATE TITLE SUNDAY
Canistota/Freeman used a dominant pitching performance from Evan Scharberg and solid offensive output across the board to defeat Clark 12-1 in second-round action and qualify for the VFW 14U state championship game Sunday afternoon. The Sticks will face three-time defending champion Canova in the title tilt in a game scheduled to start at 4 p.m. in Freeman.
Canistota/Freeman's win over Clark came in the nightcap of a four-game lineup Saturday, July 24 in Freeman.
In other action on Saturday:
Salem/Montrose beat Onida 18-2 and Mt. Vernon/Plankinton beat Baltic 12-0; the winners will play in the consolation championship at noon on Sunday.
Canova beat Parkston 15-10; Parkston will play Clark for third place Sunday at approximately 2 p.m. That will be followed by the championship.
All games are being played at Merchants State Bank Field after the Sticks won a bid to host this year's tournament late last year. 
EARLIER
The state tournament started on Friday with the following results:
Parkston 16, Onida 6
Canova 5, Salem 2
Clark 16, Mt. Vernon/Plankinton 14 (extra innings)
Canistota/Freeman 6, Baltic 1