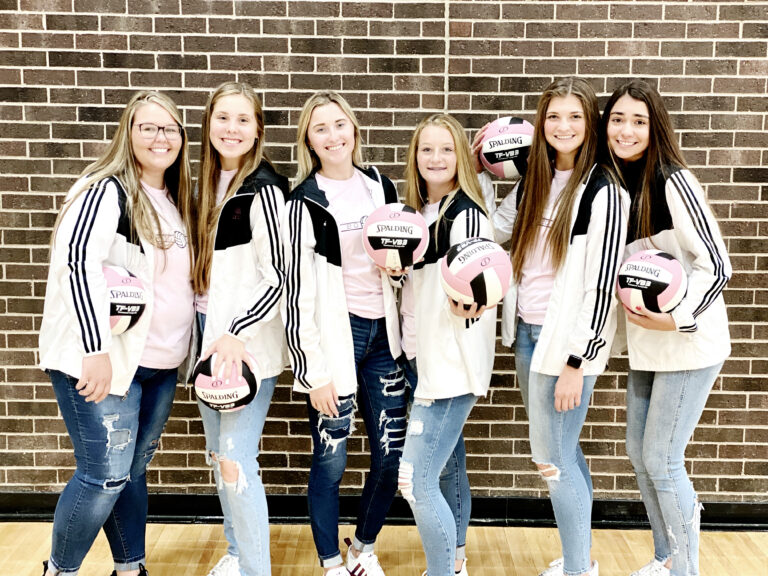 sports
FHS VOLLEYBALL: EYES ON A DEEP RUN
When Kendra Peterson — then Kendra Arens — signed on to be the new head volleyball coach at Freeman Public in the fall of 2019, she wanted to bring stability to a program that had lacked it, going through six head coaches in eight seasons, including a new one each year from 2014 through 2018.
To that end, she has succeeded.
In her first two years at the helm, Peterson has coached the Flyers to a 38-12 record, a pair of trips to the SoDak 16 and, perhaps most importantly, established a set of rhythms and expectations that had been missing before her arrival.
But ask her, and she will tell you this: It's not good enough.
"I've set my bar high for them," said Peterson, who is as excited as ever to return for her third season and once again work in tandem with assistant coach and former Parker standout Rylie Christensen. "I expect them to show up and perform with a positive attitude, with a commitment to the team and that one common goal."
And just what is that goal? Well, the Flyers are three-time SoDak 16 qualifiers without a state tournament to show for it, so it should be obvious to anybody paying attention.
"We are hoping to get to that SoDak 16 again this year, for that fourth year in a row, but this time we want to come out with a "W," Peterson said. "That is our first and foremost goal. They have state-bound in their mind and they're going for it."
The Flyers bring to the court the largest group Peterson has seen in her three seasons here — 25 — but only five of those are upperclassmen. Doesn't matter, said Peterson.
I've got a lot of potential in the young ones, but I also have girls who have been playing varsity now for two or three years," she said. "You're going to see (juniors) Kate Miller and Erin Uecker leading our offensive and defensive attacks at the net and you're going to see (senior) Lily Wipf and (sophomore) Cami Fransen showing up on the back row big-time for us.
"There's a lot of leadership there," Peterson said of her varsity. "Some of them are only sophomores and juniors, but they've been starting since they were freshmen."
In addition to the four girls Peterson named, this year's varsity squad also includes senior setters Ava Ammann and Paige Auch, sophomores Ava Andersen, Zenovia Butler — a transfer from Marion — and Ashlin Jacobsen, as well as Emily Mendel and Ella Waltner, who are both part of a large freshmen class that includes 12 players. Another eight sophomores makes 20 underclassmen, which helps energize Peterson.
"That was one thing about coming in a few years ago; I said I wanted to build a program, and part of that is watching these girls grow and learn," said the coach. "I wanted to see them through, from the first freshmen I started with to the new freshmen coming in."
The Flyers opened their season this week at an early-bird tournament at Hanson Tuesday and Thursday, will travel to Irene-Wakonda next Tuesday and will take the court in their home-opener against Howard on Thursday, Sept. 2. Be it junior varsity or varsity, Peterson said fans will see a good group of girls who are ready to play.
"This is a tight-knit group of girls," she said. "The older ones want to help the younger ones succeed. I keep reminding them that life is short; be nice to each other and build each other up. That goes a long way and matters on and off the court."
As for Peterson, she is just excited to keep the momentum. "I think it's my passion and love for the game," she said. "I like to be part of this with all of them. I like to see them grow and learn and see their own love for the game and competitiveness come out. That's what keeps me going; I love it all."