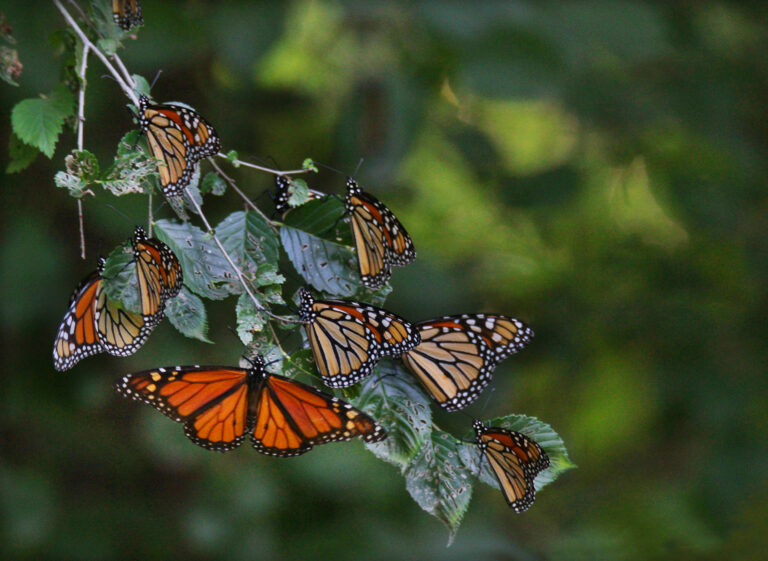 news, photo day
PHOTO OF THE DAY: BUTTERFLY BEAUTY
These monarchs made their annual appearance in Freeman earlier this week. Here's what the U.S. Department of Agriculture has to say about the beautiful butterfly.
The annual migration cycle of the monarch butterfly has been described as the most spectacular in the insect world. The species and its migration are dependent upon conservation of habitats in all three North American countries: Canada, the United States, and Mexico.
The eastern monarch population (east of the Rocky Mountains) fly south using several flyways (including South Dakota) then merge into a single flyway in Central Texas. It's amazing that these monarchs know the way to the overwintering sites even though this migrating generation has never before been to Mexico. Congregation Sites Monarchs only travel during the day and need to find a roost at night. Monarchs gather close together during the cool autumn evenings. Roost sites are important to the monarch migration. Many of these locations are used year after year.
The monarch is the only butterfly known to make a two-way migration as birds do. Unlike other butterflies that can overwinter as larvae, pupae, or even as adults in some species, monarchs cannot survive the cold winters of northern climates. Using environmental cues, the monarchs know when it is time to travel south for the winter. Monarchs use a combination of air currents and thermals to travel long distances.