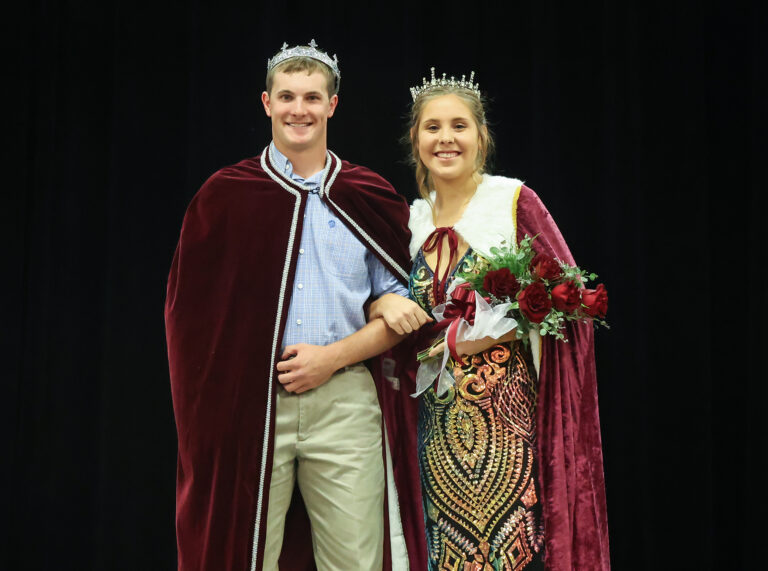 news
SWENSEN, WIPF REIGN AT FHS
Freeman High School seniors Jacob Swensen and Lily Wipf were crowned 2021 Homecoming King and Queen at coronation Monday night, Sept. 27 — the formal kickoff to this week's emphasis on school spirit at Freeman Public. Swensen and Wipf were voted royalty on a 9-12 student vote; the court also included Bradey Kaufman and Justin Wollman for king and Ava Ammann and Paige Auch for queen.
The candidates were selected by the senior class, with the king and queen crowded by 2020 Queen Taylor Fransen and 1981 King Jim Kaufman, who is on staff at Freeman Public and filled in for last year's king Ethan Ortman, who couldn't be there. Coronation was emceed by juniors Jayden Jacobsen and Kate Miller and also included the introduction of students participating in extra-curricular activities at Freeman Public, music by the pep band and the traditional burning of the "F" on the lawn east of the school's main parking lot.
Homecoming week culminates Friday, Oct. 1 with a noon parade, 3 p.m. Canistota/Freeman Pride football game against Irene-Wakonda and 5 p.m. pork loin BBQ hosted by the Freeman High School Music Department.