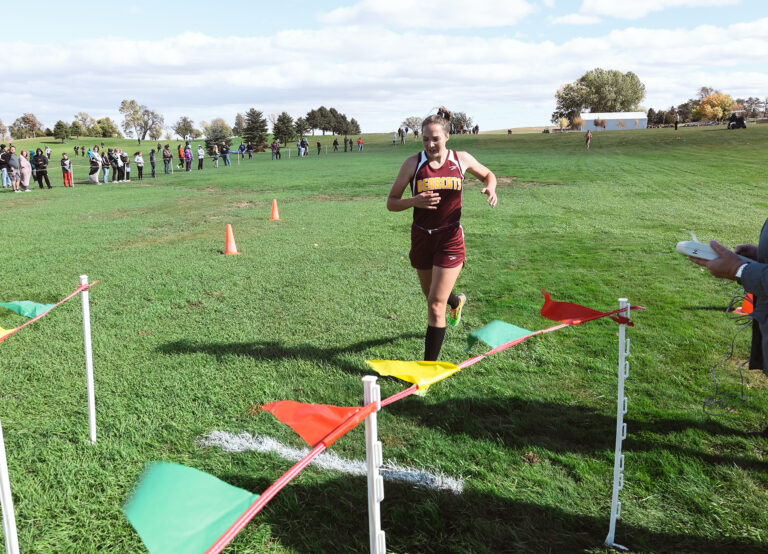 photo day
PHOTO OF THE DAY: WINNING STRIDE
Jada Koerner cross the finish line in first place at Wednesday's Region 5B Cross-Country Meet hosted by Freeman Public at Valley View Golf Course. The Freeman Academy junior's time of 20:33.14 was tops in the field of 41 and sends her to her fifth State Cross-Country Meet in Sioux Falls next weekend. Koerner has medaled in every state meet since she was a seventh grader and finished third in 2020.
She will be joined by crosstown counterparts Rylee Peters and Peyton McCune, a Freeman Public seventh grader and freshmen, as well as the entire boys team from Freeman Academy/Marion, which finished second at Wednesday's region meet. That team is made up of Tavin Schroeder, Malachi Myers, Finley McConniel, Thalen Schroeder and Tim Epp.
Menno saw two qualifiers at Wednesday's region meet: Ashton Massey for the girls and Kadeyn Ulmer for the boys.
State will be run at Yankton Trail Park in Sioux Falls on Saturday, Oct. 23.