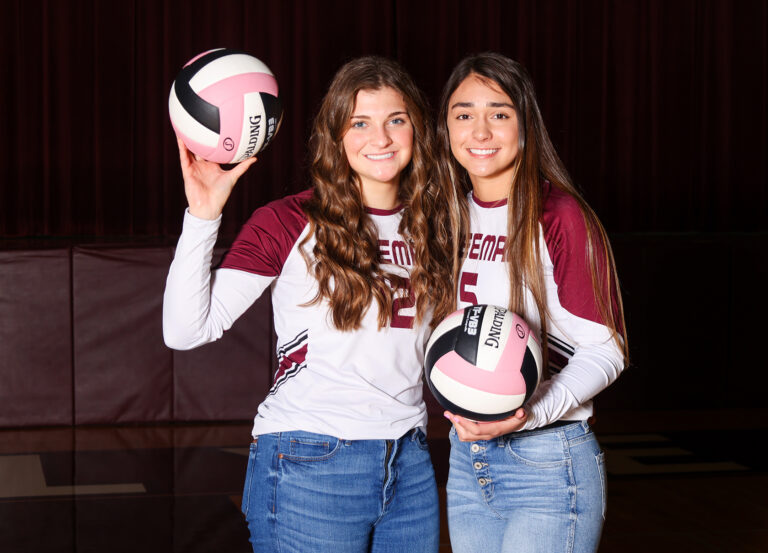 sports
MILLER, UECKER ARE ALL-CONFERENCE
Freeman High School juniors Kate Miller and Erin Uecker have been named to the Cornbelt Conference First Team for their play on the volleyball court this past season. The all-conference teams were announced earlier this week.
Miller and Uecker are joined by Bridgewater-Emery's Julia Weber (MVP), Taylor Schallenkamp and Casey Meyer and Irene-Wakonda's Willa Freeman and Nora O'Malley on the first team.
Menno's Bridget Vaith was selected to the second team along with Bridgewater-Emery's Cara Meyer, Hanson's Annalyse Weber and Jalyn Kampshoff, Howard's Kate Connor and Piper Thompson and Viborg-Hurley's Coral Mason.
Ava Ammann is the honorable mention from Freeman and Paityn Huber is the honorable mention from Menno.