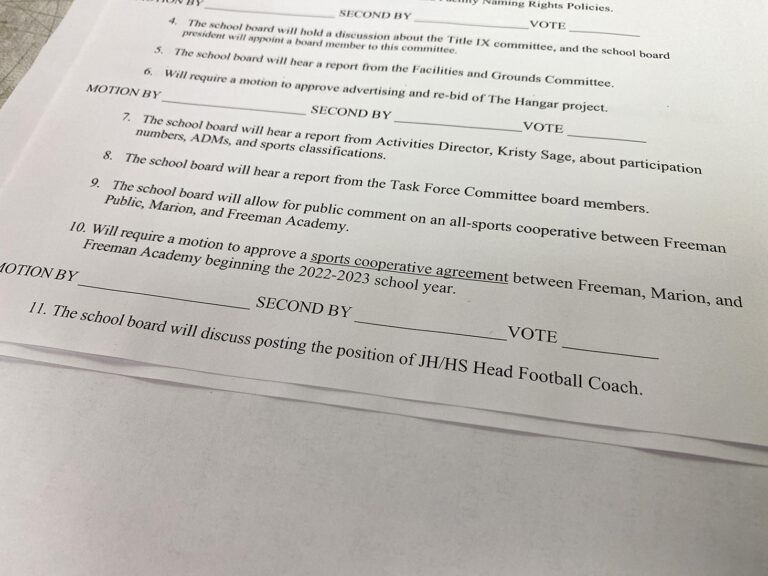 photo day
PHOTO OF THE DAY: AGENDA ITEM
Among the agenda items for tonight's Freeman Public School Board meeting is a discussion and vote on a proposed three-school cooperative between Freeman Public, Freeman Academy and Marion in all athletics. School officials have set aside a time for public input prior to the vote. Freeman Academy is also expected to vote on the proposal Monday night, with Marion taking it up at their regular monthly meeting Tuesday, Jan. 11; that meeting starts at 5 p.m.
A number of other agenda items worth noting will be discussed tonight, including the restructuring of Freeman Elementary School classrooms for the 2022-23 to accommodate a larger enrollment.
Click here for the full agenda.