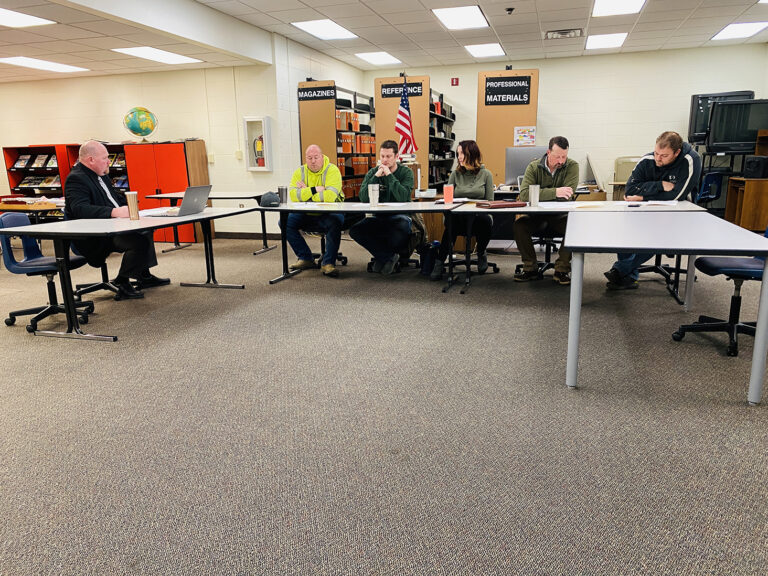 news, sports
UPDATED: FREEMAN, MARION, FA GET FOOTBALL DEAL DONE
JEREMY WALTNER  – PUBLISHER
School boards from Freeman Public, Marion and Freeman Academy have all voted unanimously in favor of forming a new football cooperative starting this fall.
The Freeman board OK'd the four-year agreement at a special meeting Tuesday morning, Feb. 8; Freeman Academy approved the proposal Tuesday evening; and the Marion board signed off on the deal at its own special meeting Monday night, Feb. 7.
The South Dakota High School Activities Association Board of Directors is expected to approve the agreement at its March 2 meeting, when it also establishes new football alignments.
Dan Swartos, executive director with the SDHSAA, told The Courier the new football agreement would be approved as part of the consent agenda.
Freeman Public Athletic Director Kristina Sage said the Freeman/Marion/Freeman Academy football team will compete in 9-man, but because the school's combined ADM is near the 9A/9AA cutoff, it won't be known at what level until after the SDHSAA's March 2 meeting.
The new cooperative will also compete as part of the Great Plains Conference (GPC), leaving its longstanding affiliation with the Cornbelt Conference.
"Canistota has taken that last spot (in the Cornbelt)," Sage said at Tuesday's special board meeting. "(The GPC) spreads out a little farther, but we felt like this was a good fit for our team. It's what we felt was best."
The yet-to-be-named new team will compete in the eastern division of the GPC along with Alcester-Hudson, Centerville and Gayville-Volin. The western division includes Avon, Burke, Colome and Corsica-Stickney.
The Cornbelt Conference now includes Canistota, Hanson, Howard, Irene-Wakonda, Viborg-Hurley, Chester and Garretson.
Sage said the conference affiliation will be reviewed after the first two seasons of the four-year deal.
While much is still to be worked out — including the team mascot, colors and coaching staff — here are a few other pertinent details about the new F/M/FA football team, per the agreement:
Freeman Public will host three home games and Marion will host one, with any playoffs being played at Freeman Public. Practices will be split 50/50 between the two towns.
For junior varsity and junior high, Freeman Public and Marion will each host two games, with practices split 50/50.
All costs will be split between the three schools based on participation numbers from each school as established by the roster for the first game.
There will be five paid coaches — three at the varsity/junior varsity level and two for junior high.
The cooperative will be governed by an advisory board that includes two school board members from each school that will meet twice a year — once in August and again at the completion of the football season.
Sage will initially serve as the head athletic director for the cooperative, with the athletic directors from Marion and Freeman Academy as assistants.
EDITORIAL: FOOTBALL DEAL THE RIGHT STEP FORWARD
Other sports
The action on the football cooperative comes less than a week after a meeting of Freeman Public Task Force — which included leadership from all three schools — met at Freeman Academy to further discuss a partnership.
A task force meeting that included school leadership from Freeman Public, Marion and Freeman Academy held Wednesday night, Feb. 2 at Freeman Academy has provided some direction regarding the possibility of a sports cooperative between the three schools.
Emily Andersen, president of the Freeman Public School Board who is part of the task force, told The Courier after the Feb. 2 meeting that all three schools agreed to prioritize working toward a deal done in football — and quickly. That was the most pressing matter because the SDHSAA had set a deadline of Feb. 16 to receive a plan.
"We have prioritized football because that has the tightest timeline," Andersen said. "We'll do football first and then we'll have further discussions as far as, does (all other sports) make sense and what would it look like for our communities?"
Andersen called the discussion among the task force on Wednesday night "robust" and said she felt good about the direction. She also said that Marion and Freeman Academy offered a counter proposal to the one that was put on the table by Freeman Public last month. That is, rather than a 7-2-1 home game split between Freeman Public, Marion and Freeman Academy, that split instead be 4-4-2.
"Which I understand," she said. "They're proud of their facilities and want to make sure they do what's right for their districts, as well."
Andersen also said there would be further discussion with Marion about the issue of consolidation. Several board members from Marion expressed concern at their January board meeting about consolidation being tied to the sports cooperative agreement. 
"All of those things just take more time," Andersen said of the larger discussion. "We want to make sure that we do this right if we do move in that direction — we want to make sure we get input from community members, as well, and allow time for that. 
"So it just makes sense right now to prioritize and fast track football given the short timeline."
Wrestling development
Also at Tuesday's special meeting of the Freeman School Board, the board voted 5-0 to dissolve the current wrestling cooperative that includes Canistota, Marion, Menno and Freeman Academy, and is expected to OK a new co-op at its regular meeting next Monday, Feb. 14 — one without Canistota.
It is unclear whether the new cooperative of Freeman Public, Marion, Menno and Freeman Academy will operate under the Marion/Freeman Rebels brand, which was established in 1990-91, or something new entirely.
Freeman Public Superintendent Jake Tietje told the board at Tuesday's meeting that maintaining the five-school cooperative as it is today would easily move the Rebels from Class B to Class A because of a growing ADM.
"We're not scared of the competition, but what we're concerned about is the amount of travel," said Tietje, who has been in consultation with head coach Chris Sayler. "There would be a significant about of it and that would put us in a tough situation."
Canistota was the last school to join the cooperative "so that's what we would be looking to remove," Tietje said.
Sayler told the board Canistota has had up to three or four wrestlers on the roster and currently has one on the team. He also noted that the Canistota School District has shown little interest or commitment in supporting the program.
"There has been zero support when it comes to transporting students," he said, noting that his wife has even had to drive to Canistota to pick up the wrester for a competition. "It's made it very difficult; the parents have seen the headaches and that has turned them off.
"It's hard to get numbers when there's no commitment."
Tietje said he supported dissolving the current co-op and establishing a new one based on what he's hearing from those close to the program.
"I'm going to rely on coaches and those who have a little more knowledge," he said. "If that's your recommendation, I'm comfortable going forward with it."
Establishing the new wrestling co-op will be on the Feb. 14 agenda. That meeting will begin at 7 p.m. in the middle school/high school library and will be livestreamed on the school's YouTube channel.