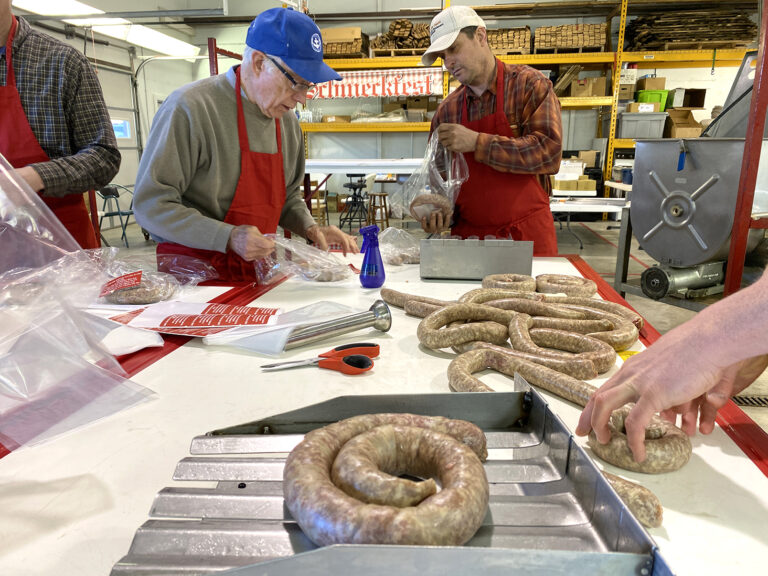 photo day
PHOTO OF THE DAY: HOW THE SAUSAGE GETS MADE
Dennis Ries and Phil Eisenbeis package Schmeckfest sausage in Freeman Academy's maintenance building Friday morning, March 25. Sausage sales begin today at 1 p.m. and will continue Saturday in conjunction with the Freeman Academy Auxiliary's Schmeck Stop in which the public is invited to purchased goods from the Schmeckfest Country Kitchen. Sales will take place from 2 p.m. to 7 p.m. in the Sterling Hall auditorium. 
Sausage and Country Kitchen items will also be available next Saturday, April 2 from 2 to 7 p.m.
This "mini Schmeckfest" is being held in place of the traditional festival, which was canceled for the third year because of concerns about Covid-19.