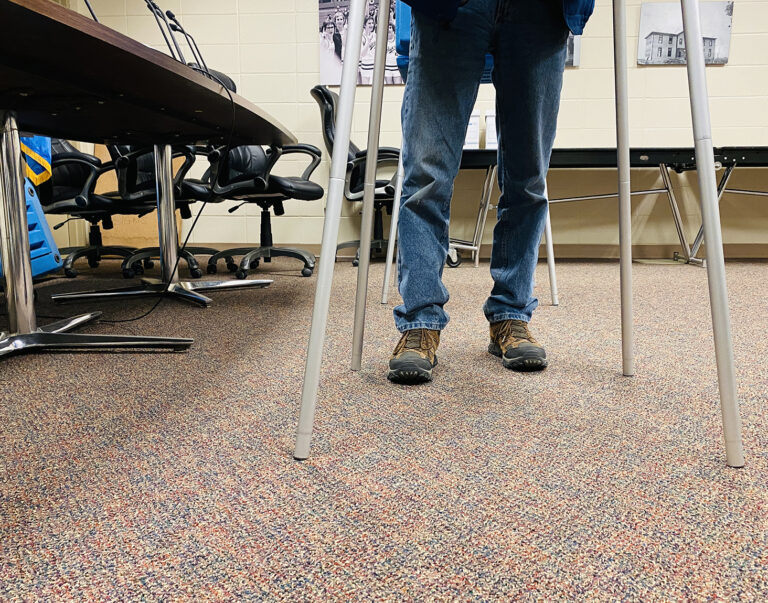 photo day
PHOTO OF THE DAY: AT THE BOOTH
A Ward 2 voter weighs in on the Freeman City Council election Tuesday morning, April 12 as incumbent Steve (Charly) Waltner faces off against challenger Terry Waterman. Election workers said traffic has been light; by 11 a.m. just 25 of the 280 registered voters had cast their ballot. Polls will close at 7 p.m.
Voters living in the Menno School District are also weighing in on an election as Tim Freier and Molly Huber are squaring off for a two-year term on the board and Brent Rames, Barry Schmidt and Kathy Wollmann are competing for two, three-year terms.
Polls close at 7 p.m. Results will be shared on Twitter @freemancourier and also on this page.