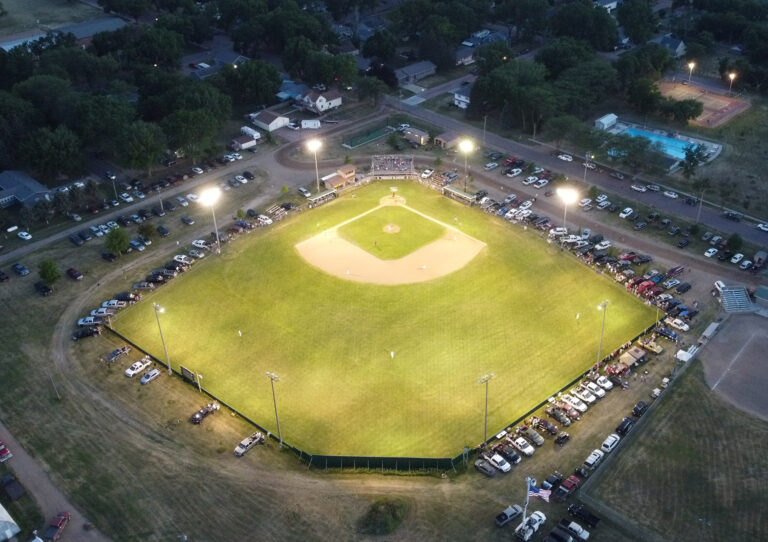 news
FREEMAN HOSTING TWO BASEBALL TOURNAMENTS THIS MONTH
Merchants State Bank Field in Freeman will play host to, not one, but two postseason baseball tournaments coming up later this month.
The first will be the South Dakota VFW 14U Region 6 Tournament featuring the Canistota/Freeman Sticks Monday, Tuesday and Wednesday, July 11, 12 and 13. Action begins that Monday with Canova facing Centerville at 5 p.m., followed by the Sticks against Salem.
The winners will play on Tuesday at 2:30 p.m. and the losers will take the field at 5 p.m. The winner of the 5 p.m. game will play again at 7:30 p.m. on Tuesday against the loser of the 2:30 p.m. game.
Games will continue at 5 p.m. on Wednesday and, if necessary, 7:30 p.m.
Freeman is hosting one of seven region tournaments around the state. The winners of each tournament will advance to the SD VFW 14U State Tournament in Hamlin July 22-24. The Sticks are the defending 14U champions.
Merchants State Bank Field will also be the location for this year's South Central League District Tournament, which features both the Freeman Blacksox and Menno Mad Frogs, later this month. Dates for the tournament are Thursday, July 21 through Saturday, July 30. The schedule will be released the weekend before the tournament.