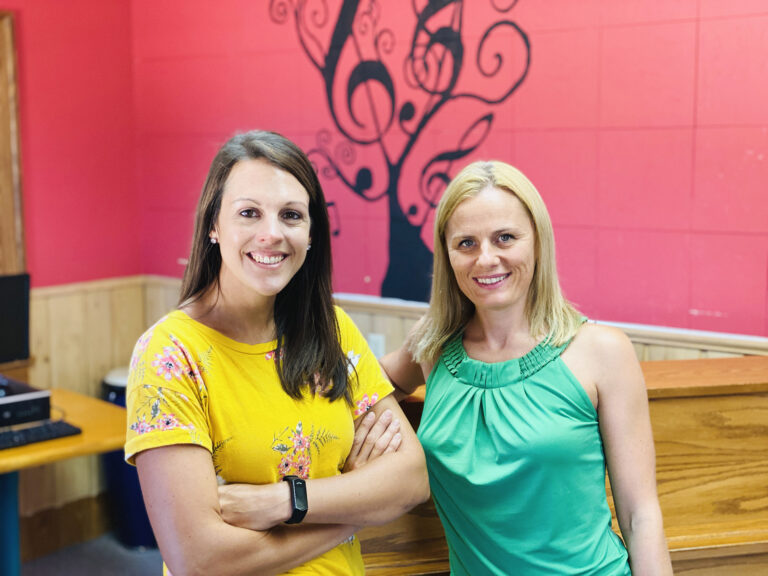 news
FACC RETURNING
JEREMY WALTNER – PUBLISHER
Over the course of its nearly three-decade run, from 1993 to 2019, the Freeman Area Children's Choir (FACC) provided a musical and theatrical opportunity and experience for 327 students from this community and the surrounding area. Among them was Menno native Amber Mehlhaf, who was involved in the FACC for four seasons — from fifth through eighth grade.
"It was a big part of my whole musical career in the sense that it made me realize that, 'Oh, I really love singing and am good at it,'" says Amber — today Amber Bradley — who earned both a vocal performance and elementary education degree from Northwestern University following her 2006 graduation from Menno High School. "I actually remember a chapel in college where there was a children's choir from Africa, and I was sitting next to Mark, who I was dating at the time, and saying, 'Someday I'm going to do that. I'm going to have a children's choir.' And he was like, "OK, great."
That day has arrived.
With assistance from Freeman Junior-Senior High School chorus instructor and theater teacher Iwona Lewter, Bradley, who teaches grades 5-6 at Freeman Academy, is bringing back the choir that was and still is near and dear to her heart.
The Freeman Area Children's Choir will begin its 29th season — and the first of a brand-new era — this fall when students in grades fourth through eighth will be invited to prepare for a Nov. 13 concert. A screening to hear the voices will be held on Aug. 20 and nine, 90-minute rehearsals will be held on Monday evenings starting the second week of September.
The concert on Sunday, Nov. 13 will be held at the Salem-Zion (North) Mennonite Church located 4 miles east of Freeman. Bradley and Lewter will then shift their focus to a FACC musical theater camp and production sometime in 2023.
There is no audition process; any and all are invited to sign up at sites.google.com/view/facchoir/home.
Those with questions can also email abradley@freemanacademy.org or iwona.lewter@k12.sd.us.
Rebuilding
The reestablishment of the FACC was made possible thanks to a timely confluence of events highlighted by the involvement of both Bradley and Lewter at their respective Freeman schools. Both are set to begin their fourth year teaching here.
Lewter actually had her eyes set on starting a children's theater program and reached out to Sharon Waltner, a neighbor she had come to know.
"I thought maybe she could help me reach out to people and get this idea out there, which is when I learned that there actually was such a thing as the Freeman Area Children's Choir," said Lewter, noting that she also learned through that process that Bradley had interest in directing a rediscovered iteration of the choir she had been a part of. "And I thought that, maybe under the umbrella of the children's choir, we could also do theater. You know, marry it all."
"Over the years it has been an idea (Mark and I) have tossed around and tossed around," Bradley said, "but it wasn't really until Iwona showed up that we ultimately said, 'Let's do it."
Bradley and Lewter had actually wanted to conduct a children's theater camp this summer — it had been tentatively set for this week — but nixed it for the time being in the interest of time. While they had a good response from their initial outreach to families, "it was too late to try to pull all the details together," Bradley said.
But the interest shown by those with whom they visited gave them inspiration and motivation to move quickly on reigniting the FACC and planning for a fall season, with Bradley directing the choir and Lewter assisting. Then, in turn, Lewter would next summer lead the theater camp with Bradley as her assistant.
"And hopefully we can grow the program," Bradley said. "This is just the start."
The conversation about restarting the FACC included conversations with others who have been involved over the years, including Sheila Epp, who stepped in to direct the choir in 2013 following the retirement of FACC founder Mavis Ortman. Epp directed the choir through its final spring season of 2019.
"She gave us all the information about the choir and was very supportive," said Lewter. "Everyone we talked to was."
That was important to Bradley, as well.
"Whenever Mark and I talked about it, I always said that I never wanted to do it solo," says Bradley. "I didn't want to be alone. I wanted a support system."
That support system includes none other than Mavis Ortman, who directed Bradley during her FACC days and who has been a strong influence in her life.
"She was outstanding both as a singer and as a person," says Ortman. "I'm so thrilled that she's involved with this and I wish them all the success in the world."
Up and running
Moving the ball forward has included the establishment of an FACC website that includes online registration (which is now open) and the planned use of GroupMe, a mobile group messaging app, will help improve the lines of communication between families.
"We just want to modernize everything and make it more convenient for everyone involved," Bradley said.
With registration open, Bradley and Lewter are hoping that singers start rolling in and that they'll have a nice group to work with starting on Aug. 29, when the FACC reassembles for the first time.
"We want to meet just to hear the voices for pitch placement and so we know what we're working with," said Bradley.
The group will take Labor Day weekend off and then hit the ground running on Sept. 12 for the first of nine rehearsals. Song selection will range from classical to more modern; "Our main goal is to find what's doable for a first season for kids who are singing together as a group for the first time," Bradley said — "something that we can do really well over nine rehearsals."
The directors also hope to establish as an anthem a song that Bradley sang when she was in FACC — "Shalom."
"It means hello and peace and goodbye that the choir can use to set the tone and set the mood on an ongoing basis," Bradley said. "We hope it becomes a thing and a place to be peaceful by making music together."
The directors have no notion as to how many young singers might sign up, but Bradley is used to a smaller group. She's got seven or eight in the children's choir she leads at her church in Menno, Zion Reformed, and has worked with close to a dozen during a season choir that is always part of the Menno-Olivet Easter Cantata."
However many show up, the directors will nurture them in all aspects of the performing arts.
"It is named Freeman Area Children's Choir, but we will incorporate other performing arts through workshops and camps," says Lewter. "But it will all be based on singing."
"We really want to build that skill of singing, and then from there the skill of performing in all areas," said Bradley. "We're really excited and hoping to get the word out."
For Sheila Epp, the redevelopment of the choir is a thrill.
"It is exciting to see a new chapter opening for FACC and is so wonderful to see the enthusiasm and energy that Amber and Iwona will bring to the choir," the former director said. "It was a tough decision for me to not direct the FACC anymore; I truly value the time I got to spend working with children from Freeman and the surrounding communities to help develop their appreciation of music. I still love looking through the pictures from past concerts and  musicals — what a great time we had!
"I hope families take advantage of this opportunity to let their children experience and be a part of  something very special."
Putting the area in FACC
When it comes down to it, the Freeman Area Children's Choir is an opportunity for those who enjoy the performing arts — and want an opportunity to get better — to do just that.
And it can have a great impact on individuals who may want to go on and pursue other opportunities in the fine arts, be it a career in music or involvement in community theater.
"Even in talking with people involved in Schmeckfest, they say not having the choir was a real loss," Bradley said. "It's a feeding program for them, which is just one of the ways there is such value in this experience."
That value also includes a relationship inherently formed by singers who come from different schools and different communities. And that's something Ortman felt strongly about when she established the choir, which is why she made it a point, not to call it the Freeman Children's Choir, but the Freeman Area Children's Choir.
"I'm from Menno and I was able to tap into this, and that was huge for me," Bradley said. "Not a lot of kids in my class looked at singing as a priority, and that's OK. It was not a gift or a passion for them, but it was for me, and (FACC) gave me a real outlet to enjoy that."
This fall and moving forward, the directors are eager to give that to others, as well, whoever that may be.
"This is not exclusive," Bradley says. "Anyone in the area who wants to sing, come sing. We will teach you."
And the directors acknowledge how busy schedules are, which is something that brought the FACC to a halt following the spring musical of 2019 (who knows what Covid-19 meant for what may have been a 2020 and 2021 season).
"There are so many amazing youth programs — mostly athletic — in the area and we're so thankful for all those programs," Bradley said. "We just hope to co-exist and find our place among the other awesome opportunities for our youth."