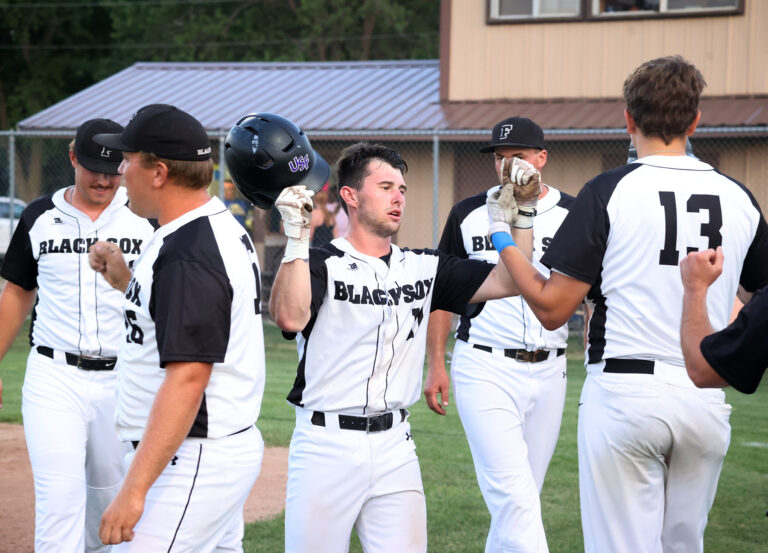 photo day
PHOTO OF THE DAY: RIGHT AT HOME
Owen Feser is greeted by teammates after crossing home base following his solo home run in the bottom of the first inning, which knotted Freeman's amateur baseball showdown with Menno at 1-1. Menno's run in the top of the first also came on a home run — an inside-the-parker by Dylan Lehr. The No. 3 Blacksox ultimately came out on top in a 3-1 game against the No. 6 Mad Frogs to advance to the semifinals of the Region 6 Amateur Baseball Tournament being hosted by Freeman. The Sox will face No. 2 Tabor Sunday at 7:30 p.m. at Merchants State Bank Field. Menno, meanwhile, can advance to state with a win in the loser's bracket on Thursday, July 28 in a game scheduled to begin at 8 p.m.
There will also be a game at 5:30 p.m. on Sunday when No. 4 Wynot faces No. 1 Lesterville. 
Sunday's winners will both advance to state and will play each other in the region championship Saturday, July 30 at 7 p.m.