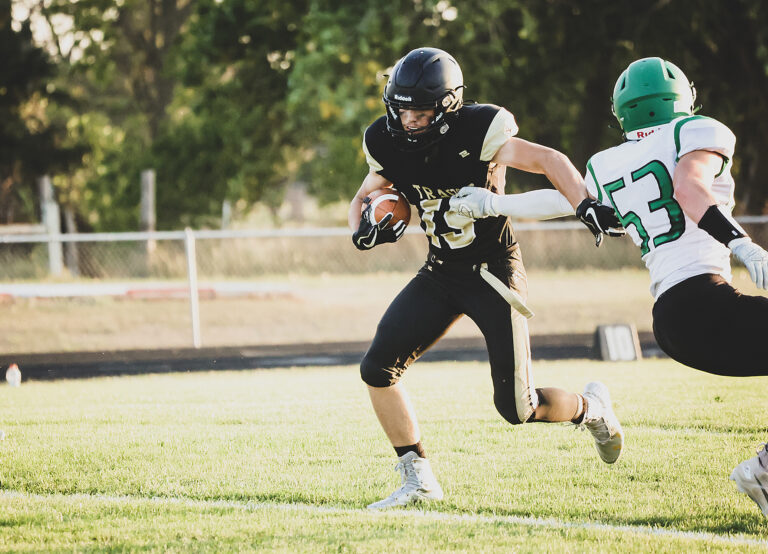 photo day
PHOTO OF THE DAY: RUNNING TO A WIN
Menno junior Logan Sayler tries to get past a defender from Miller/Highmore-Harrold in 11B action Friday night, Sept. 2 in Menno. Sayler and the Jim River Trappers ran to their first win of the season last night, downing the Rustlers 18-0 to improve to 1-2. M/H-H drops to 1-2.
The Trappers offense was led by senior quarterback Kadeyn Ulmer, who ran for a touchdown and threw for another — a 21-yard completion to Ajay Herrboldt.
MHH actually outgained Jim River 206-186 in the contest, but the Trappers took advantage of three turnovers by the Rustlers.
Jim River quarterback Kadeyn Ulmer had a rushing and passing touchdown apiece. He scored on a one yard run to give the Trappers a 6-0 lead and completed a 21-yard pass to Ajay Herrboldt for 21 yards to go up 12-0. Ulmer finished with 119 yards passing and 50 yards rushing.
Jim River travels to Mt. Vernon-Plankinton (3-0) Friday, Sept. 9.