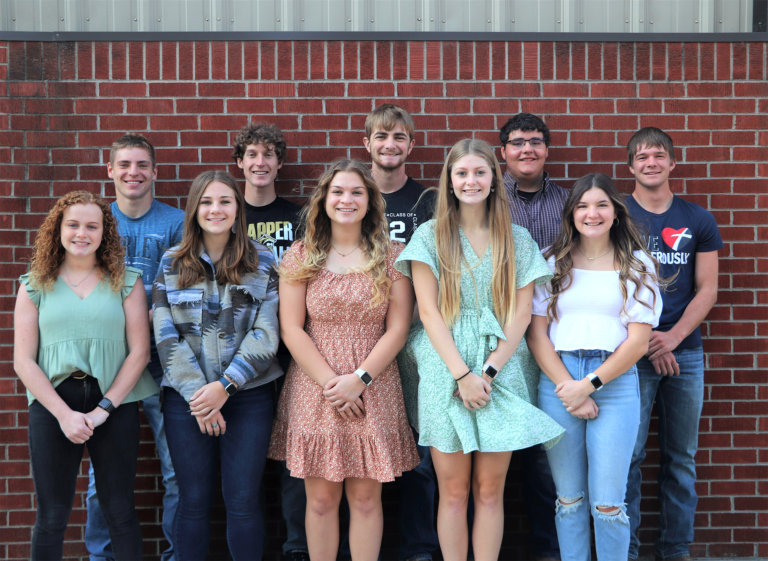 news
MENNO ROLLING OUT HOMECOMING NEXT WEEK
JEREMY WALTNER  – PUBLISHER
The Menno community will take its turn at celebrating school spirit and Wolves/Trapper pride next week.
Coronation will formally kick things off Monday night beginning at 7:30 p.m. in the city/school auditorium. This year's candidates for king are Owen Eitemiller, Ajay Herrboldt, Cody Munkvold, Brayden Sattler and Daniel Sayler; standing for queen are Abby Bender, Julia Buechler, Alana Fergen, Madelyn Kludt and Halle Van Hove.
Crown bearers will be Harper Kludt and Andrew McCoy, with the following serving as ushers and usherettes: Hunter Masterson (head), Isaac Fergen, Julius Carr and Aiden Heckenlaible; Biana Fischer (head), Kaelie Derby, Ashton Massey and Maggie Miller.
The theme of this year's homecoming is "Through the Years" with the following dress-up days planned: Monday – Recreate a Childhood Picture; Tuesday – College/Career Day; Wednesday – Dress Like an "Old" Person (interpretation left up to the students); Thursday – Walking Yearbook (wear a T-shirt and bring a Sharpie); Friday – Forever Fan (Trapper Spirit Day).
Other activities next week include a dodgeball tournament on Tuesday from 8:20 to 10 a.m., powderpuff football on Wednesday from 1:35 to 3:20 p.m. and male volleyball on Thursday from 1:35 to 3:20 p.m.
Students will decorate floats Friday morning in advance of the 10:45 a.m. parade. Lunch for high school students will be served from 12 to 12:25 and for middle school students from 12:30 to 1 p.m.