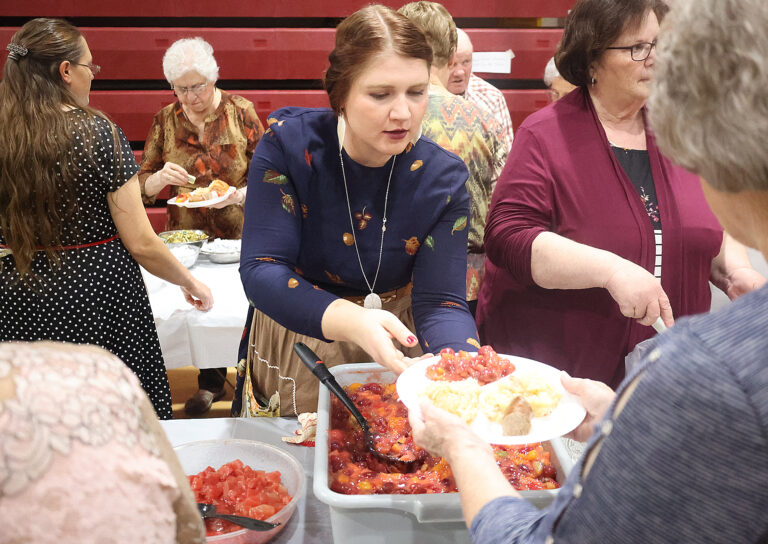 photo day
PHOTO OF THE DAY: FOOD, GLORIOUS FOOD
Sarah Bauder, a volunteer at the SoDak Stamm's Oktoberfest, serves up fruit salad at the traditional event that celebrates the German-Russian heritage in Menno Saturday night, Oct. 22. While attendance wasn't what organizers had hoped — the city/school auditorium set up for a full house was about half full — those there enjoyed the meal that also included sausage, hot German potato salad, sauerkraut that had been slightly sweetened, and kuchen before being entertained by the Leo Lonnie Big Band Orchestra, a nine-piece ensemble that plays a variety of big band/polka music.
Vi Raney of Yankton, a board member and longtime volunteer with the German/Russian Heritage Society and key organizer of Oktoberfest, said the event has been going on for three decades. This year's celebration was the first time Oktoberfest was held since 2019 and Raney said organizers will do a better job of selling tickets ahead of time next year.
"We know what we need to do," she said.