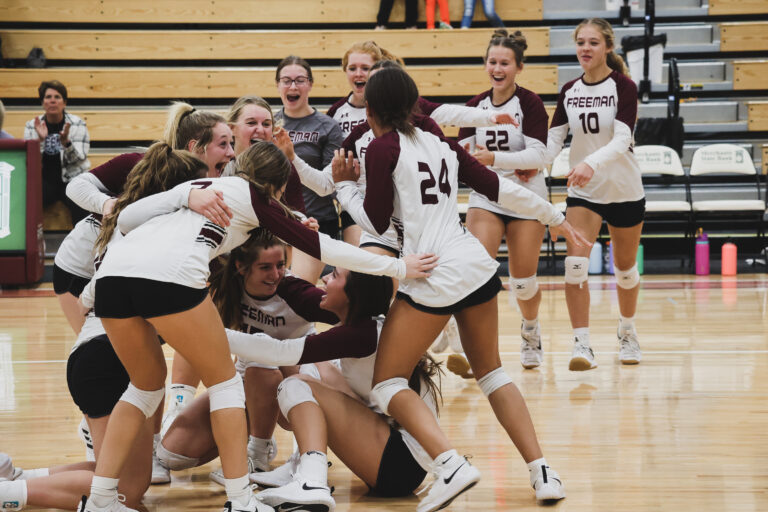 news, sports
REGION 4B VOLLEYBALL: FLYERS ROLL TO FIFTH-STRAIGHT SODAK 16
The Freeman High School girls are going to their fifth SoDak 16 in a row.
Playing in the third and final round of the Region 4B Volleyball Tournament, the top-seed Flyers bumped, set and killed their way past the competition, ousting fourth-seed Scotland 25-12, 25-20, 25-19 at home.
Freeman (20-9) is the No. 12 seed and will play No. 5-seed Jones County (30-1) Tuesday, Nov. 8 at the Chamberlain Armory. Start time is approximately 7 p.m.; the Flyers/Coyotes contest will follow the Burke/Kadoka Area match.
"They just came with it," said head coach Kendra Peterson, who watched her team control and dominate a first set in which the Highlanders didn't stand a chance. "They knew what they needed to do and they did exactly that; they knew what it was going to take to get to the next match and nothing was going to get in their way. They've had the energy and intensity and drive to get to that next level that we've been looking for all season and they definitely unlocked it tonight."
While the Flyers have played in each of the last four rounds of 16, the only state tournament appearance in school history came in 1998, when they finished fourth.
Watch for a full report later.