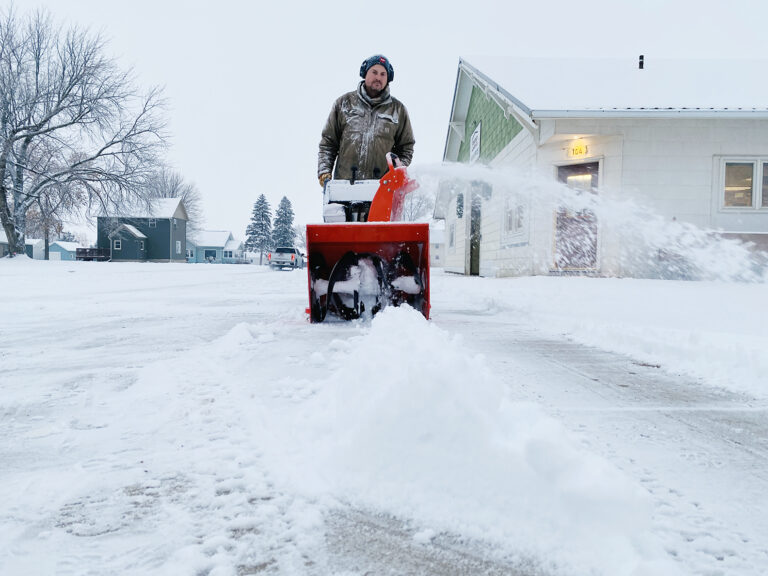 photo day
PHOTO OF THE DAY: FIRST THINGS FIRST
Slade Ammann pushes snow in front of Freeman Lumber Company early Friday morning, Dec. 9, following an overnight snowfall that amounted to about 3 inches locally. As a result of the second snowfall event of the season, Freeman Public moved its Christmas concerts to Friday afternoon starting with the elementary program at 1 p.m.
Thursday's weather also prompted the basketball doubleheader between Menno and Tripp-Delmont/Armour at Armour to be moved to tonight. Freeman Academy/Marion's Dec. 8 doubleheader against Mitchell Christian has also been moved to tonight; the Bearcats will play at the Corn Palace.
Freeman Public is also in action Friday in a home doubleheader against Viborg-Hurley.