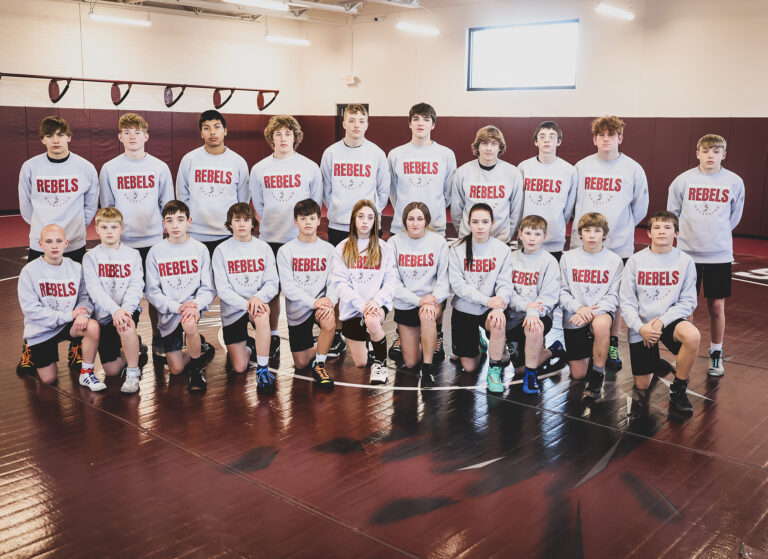 sports
REGION 2B WRESTLING TOURNAMENT SATURDAY
Ten wrestlers from Marion/Freeman will hit the mat at McCook Central in Salem this Saturday, Feb. 18 for the Region 2B Wrestling Tournament. Action begins at 9:30 a.m. and will continue throughout the day.
Those who are scheduled to compete for the Rebels are as follows:
106 — Brody Gossen (29-7)
113 — Easton Tschetter (31-13)
120 — Finley McConniel (23-18)
126 — Alaric Knittel (9-14)
132 — Keaton Preheim (26-14)
145 — Zac Sayler (17-14)
152 — Chris Flores (10-23)
160 — Riley Tschetter (29-13)
170 — Harley Crooks (6-6)
195 — RJ Arnold (10-20)
Those finishing in the top four will advance to the State Wrestling Tournament at Monument Arena in Rapid City late next week. The individual competition is scheduled for Thursday and Friday, Feb. 23 and 24 with the state duals on Saturday, Feb. 25.
Head coach Chris Sayler said the team will find out Wednesday if Emma McConniel's regular season was strong enough to qualify her for another trip to state.
Riley Tschetter is also seeking his third trip to state in as many years; he was sixth as an eighth grader last year.
In addition to the Rebels, Region 2B includes Canistota, Canton, Chester Area, Elk Point-Jefferson, Garretson, Howard, McCook Central/Montrose, Parker, Tri-Valley and Viborg-Hurley/Irene-Wakonda.