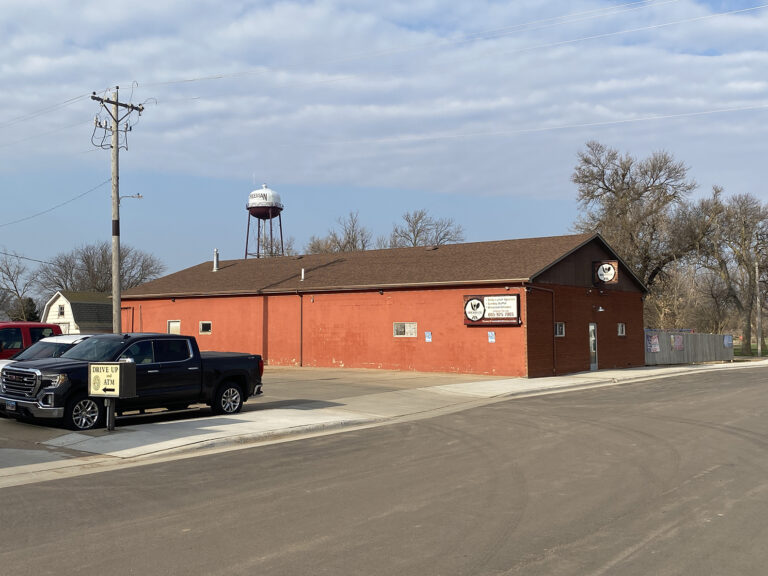 news
BRICKHOUSE LOUNGE CLOSING
JEREMY WALTNER – PUBLISHER
The Third Street property in Freeman just west of Main Street that first opened as the VFW in 1964 and has, in the past 20-plus years, gone through multiple identities, is in a state of flux once again.
The BrickHouse Lounge, a restaurant that has been in operation by Tobi Duffel since late 2021, is closing this week. The final day will be Saturday, April 29, according to a post made last week on the businesses Facebook page.
"After that date, we will no longer be offering any kind of services," the post reads. "We have provided high-quality food and drink since December 2021, and have been an enthusiastic part of the local community. Thank you for making The BrickHouse Lounge one of the most popular eating establishments in this area."
The post notes an appreciation for the restaurants' customers and says that "after sincere thought and consideration, we've decided to set our sights on new goals."
Those with gift certificates may redeem them through April 29.
The restaurant has been operated by Tobi and Delmas Duffel, who initially entered into a lease agreement with property owners Christa Helma of Priority Real Estate and her husband, Jordan.
Christa told The Courier earlier this week that the property was sold prior to Duffel's announcement that the business would be closing, and that the new ownership — and plans for the property — will be announced at a later time.
The closing of the Third Street restaurant leaves downtown Freeman without an eatery once again and marks an ever-changing face of the familiar red brick building located on the east of Lions Park.
After the VFW closed in the late 1990s, the city of Freeman considered moving its library from the then-crowded conditions of City Hall into the Third Street building, but was unable to come to an agreement with members of the VFW.
Instead, the buiding reopened as Rumours Bar and Grill in August of 2001 under the ownership of Tracy Hill and Barry Wiens.
Rumours closed in October of 2022.
Then in June of 2003, Gary Fedderson reopened the restaurant as The Broken Spoke, and it operated as such for more than a year before closing.
Then, in late 2005, George Cokens opened the restaurant as Geo's Bar and Grill before selling the property to Mike and Tina Sayler, who reopened and rebranded the eatery as Third Street Grill in August of 2012.
Third Street Grill closed in January of 2014.
More than a year later, in June of 2015, the Rick Blue family opened Blue's Family Restaurant, which saw the longest tenure in 20 years before closing in 2020.
The BrickHouse Lounge followed more than a year later and is now the latest to close its doors.