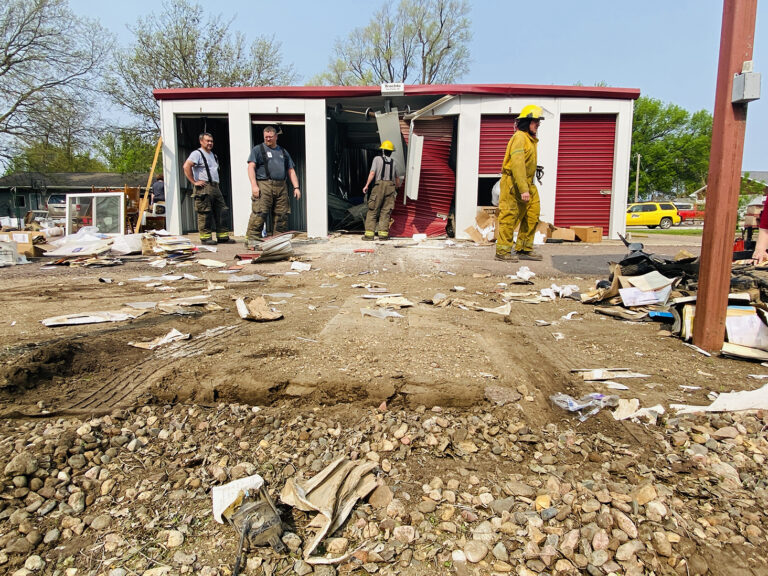 news
JUVENILLE PLOWS INTO CHERRY STREET STORAGE SHED
A 2021 Ford Expedition driven by a male juvenile with a learner's permit on his way to school plowed into a storage unit at the corner of Cherry and Sixth streets around 8 a.m. Wednesday morning, May 17, sending the vehicle all the way into the steel structure and damaging at least five of its units.
That's according to Freeman Police Officer Jay Slevin, who was on site with Freeman firefighters and EMTs securing the scene and was told by the driver — who had crawled out of the back of the vehicle after impact — that he had fallen asleep.
By 8:45 a.m. the vehicle had been removed from the storage unit and some of the items from other units had been pulled out, as well. An odor of fuel was evident and no skid marks were apparent, suggesting the driver did not apply the brakes.
A neighbor who was home at the time said she checked in with the driver and that he appeared to be dazed.
Erin Lachmann, an assistant fire chief and the commander on the scene, said the driver refused medical treatment.
Slevin said charges may be pending.