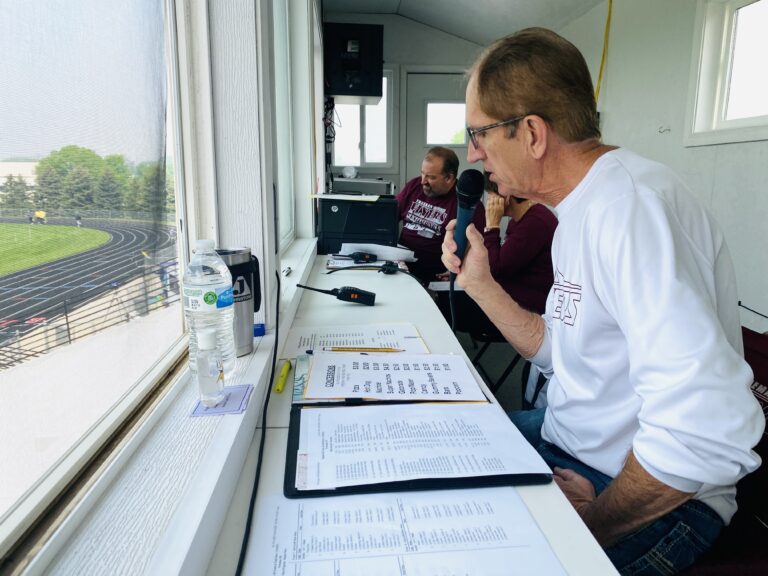 photo day
PHOTO OF THE DAY: INSIDE THE BOX
Paul Wynia, Freeman Public's public address announcer, gives instructions at the start of yesterday's Region 4B Track and Field Meet. The competition was the last of its kind as the SDHSAA is doing away with region track meets after this year because of the new qualifying structure for state (a top-24 performance list) that has been in place since 2021.
The Menno boys and the Centerville girls won Thursday's Region 4B meet. 
 
The state meet is next Thursday-Saturday in Sioux Falls. The field is expected to be released later today.