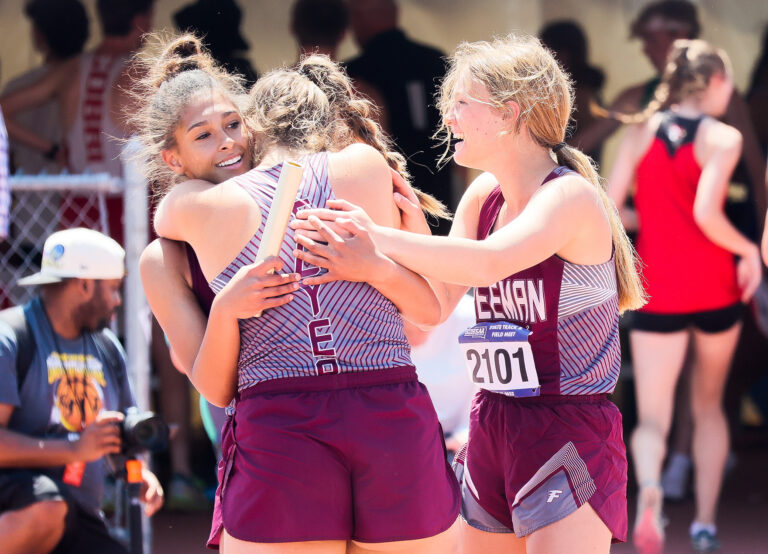 news, sports
STATE TRACK: FHS GIRLS CHALLENGE C-E FOR 4X100 TITLE, FINISH 2ND
The Freeman High School girls had the lead as Zenovia Butler took the baton for the anchor carry in the 4×100, leaving only the fastest runner in the entire women's field — Colman-Egan senior Daniela Lee — to catch her.
Which she did.
But the Flyers' exhilarating runner-up finish reflects the surge the FHS girls have seen toward the end of the season, as the relay team of Butler, Makenzie Scharberg, Rylee Peters and Kate Miller set five consecutive PRs going into Saturday's final. They went into the state meet third in the Class B field.
"These girls have worked really, really, really hard this season," said Jenny Peters, an assistant coach on the Flyers' track team. "We pushed them hard at the end and they never complained. There has been fire in their eyes this weekend."
Freeman finished Saturday's 4×100 final in 52.49; Colman-Egan — which will claim another Class B title Saturday afternoon — won in 51.98.