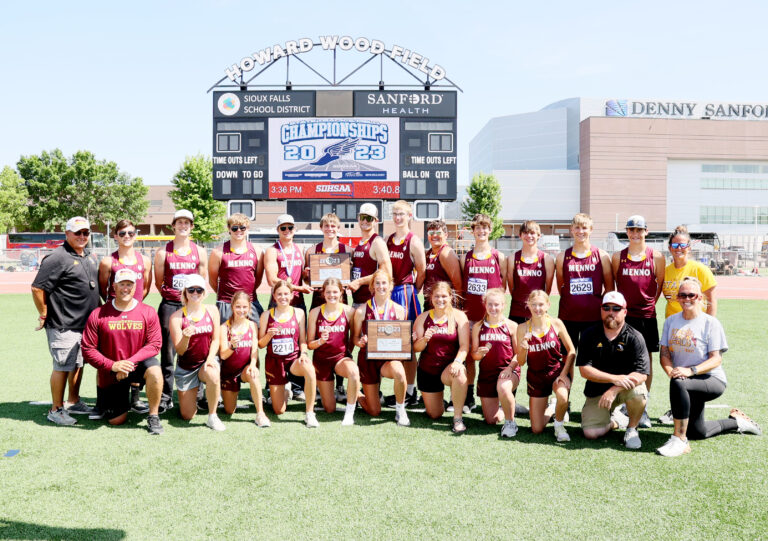 news, sports
STATE TRACK: MENNO BOYS, GIRLS BRING HOME HARDWARE
It was well known that the Menno High School boys had their eyes fixated on bringing home a team plaque from this week's State Track & Field Championships in Sioux Falls, and that they did.
So did the girls.
In what may be the strongest overall finish for the track and field program in Menno school history, the boys ended up sixth while the girls finished fifth in the team standings — both finding a coveted place when the team awards were announced following the three-day competition Saturday afternoon.
CLASS B BOYS
1. (Tie) Gregory and Ipswich, 54
3. Deubrook Area, 41.5
4. VIborg-Hurley, 39
5. Faulkton Area
6. Menno
CLASS B GIRLS
1. Colman-Egan, 88
2. (Tie) Deubrook Area and Chester, 49
4. Northwestern, 37
5. Menno, 34
6. Burke, 31.5
The Freeman Public girls had a nice team showing, as well, finishing with 28 points and 9th overall.
Compete results from the meet can be found by clicking here.