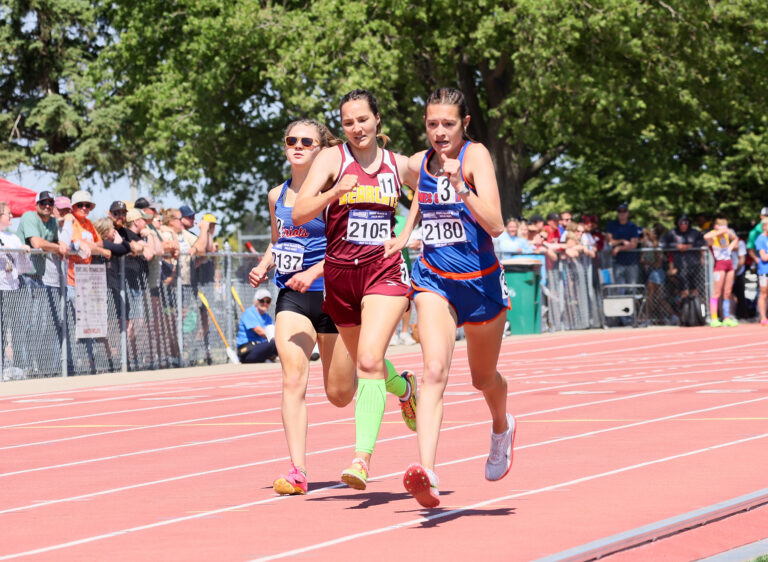 news, sports
STATE TRACK: KOERNER GOES OUT STRONG
The homestretch of the 1600-meter run at Howard Wood Field Saturday afternoon featured Jada Koerner at her best — strong, determined and, in the end, successful. Competing at the 2023 State Track & Field Championships in Sioux Falls, the Freeman Academy graduate turned on the burners to pick up several places in the final lap of the race and come away with a 5th-place finish in the mile. Her clocking of 5:24.25 was well in front of her incoming best of 5:38.04, which had her 11th in the field, and was a PR to send her off into the high school prep sports sunset.
"That's it," Koerner said after stepping down from the awards stand Saturday afternoon, admitting there was some emotion in the moment. "Over in the tent before the race, I was like, 'man, this is the last race I'm ever going to run.' I teared up a little bit, but it feels good. I've had a good run, I think."
Koerner was also 7th in the 800 after running a personal best 2:22.77, and the Bearcats also saw a strong performance from Tavin Schroeder. The junior finished 2nd in the 800 on Friday and finished 3rd in the 1600 on Saturday.