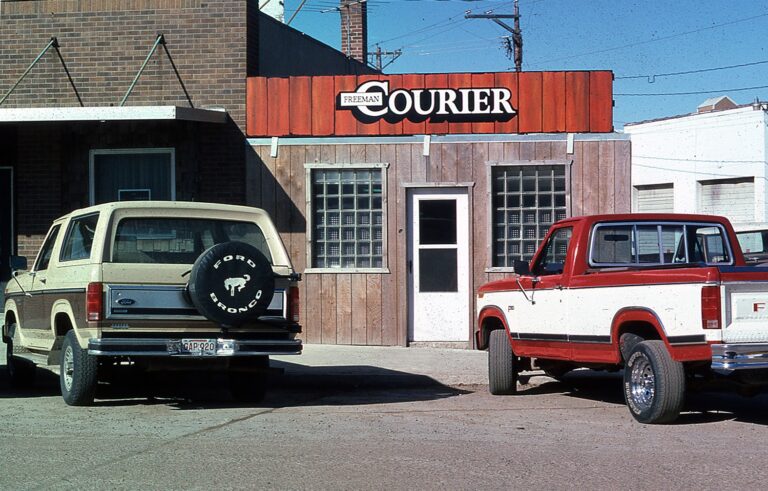 news, photo day
PHOTO OF THE DAY: BACK IN THE DAY
This is today's "Monday on Main" photo posted to Facebook by Heritage Hall Museum & Archives. It appears with the accompanying text:
Today's Main on Monday takes us to the small triangular building on the northwest intersection of Railway and Main, home to the Freeman Courier from 1984 to 1995. The weekly newspaper moved from the Pine Hill Printery building on Sixth Street into that "cozy" space after Mary and Tim L. Waltner purchased the Courier from Glenn and Vernon Gering in fall of 1984. Prior to that, starting in August 1980, Todd Graber had used that space for his insurance office. The small office, rented as the Courier office from Glenn Roth, also included the rear of the adjoining building (also owned by Glenn Roth). Today, Roth uses the entire space as part of his law and real estate office. 
The Courier moved into its current location at 308 South Main in the spring of 1995.
Our museum has hundreds of photos in our archives that help tell the stories of how this community has evolved over the years. Whether you're doing research or just curious, we invite you to stop in. We're open daily – 9 to 4 Monday-Friday and 1-4 Saturday & Sunday.
See