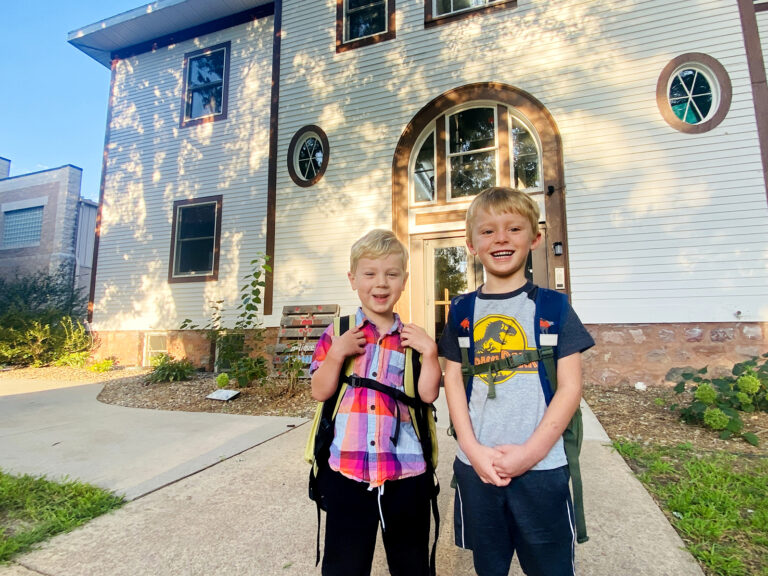 photo day
PHOTO OF THE DAY: BIG BOYS – BIG DAY!
As the Wednesday morning light hits Freeman's most historic building, Olan Schrag and Ezekiel Unruh smile for a picture before walking in to start their first day of kindergarten at Freeman Academy. All students like Olan and Ezekiel — the 5-year-old sons of Nick and Sonja Schrag and Austin and Lindsey Unruh — from across the area are now back at school for another year. Freeman Academy and Menno both started the 2023-24 term today, Freeman Public's first day was Tuesday — a half day — and Marion started on Monday.
As for the building pictured, it opened as South Dakota Mennonite College in 1903 and has served the educational institution ever since. Known as "Music Hall," the familiar wooden structure was used primarily to house the choir and instrumental programs throughout the Freeman Junior College and Academy era and more recently has been home to the choir department and youngest grade-school classrooms. While Freeman Junior College closed following the 1985-86 school year, Freeman Academy continues to operate a Christian-based K-12 program.