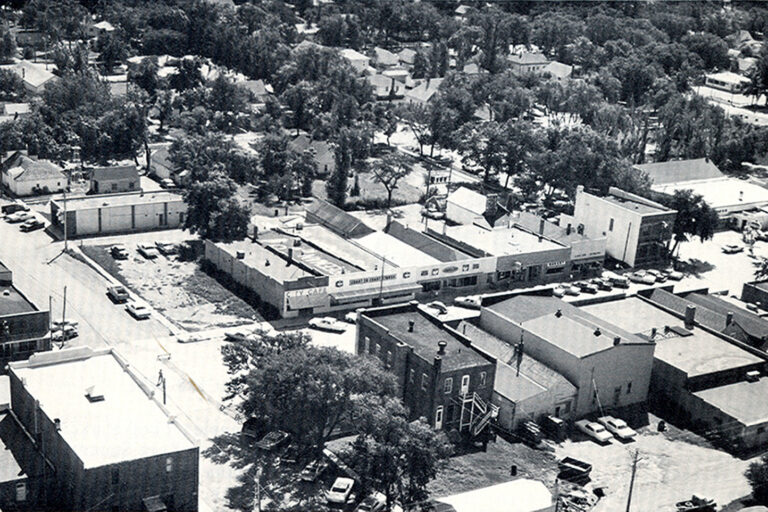 news, photo day
PHOTO OF THE DAY: MAIN STREET MEMORY LANE
This photo is part of a series of three posted on Facebook by Heritage Hall Museum & Archives Monday morning, Sept. 11. Here's some of what the Freeman museum had to say:
The photos we've shared in this "Main on Monday" feature the past year have reflected the changes on Freeman's Main Street stretching back to the 1890s. Today, we are showing the remarkable changes in the past 54 years. We're starting with a 1969 aerial view of the 300 block looking to the southeast.
The museum's Facebook post also includes an edited photo that shows the only buildings left standing, as well as a third photo identifying all the properties pictured. To see the entire post, search Heritage Hall Museum & Archives on Facebook.