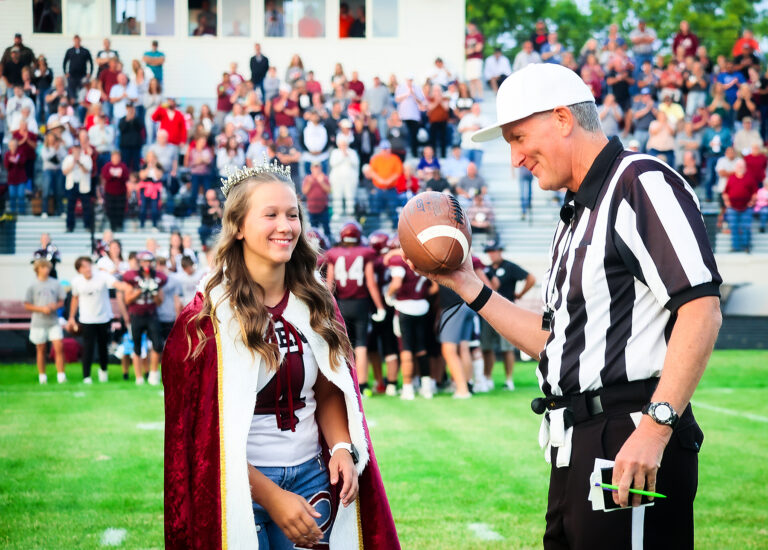 news, photo day
PHOTO OF THE DAY: GAME BALL
Ava Andersen, homecoming queen at Freeman High School, hands the game ball to referee Rich Erickson of Yankton prior to Friday night's gridiron matchup between Freeman/Marion/Freeman Academy and Howard. It was a beautiful evening and spirited environment despite the Phoenix's 45-18 loss to the No. 3-ranked Tigers, and a punctuation mark on a fun week in Freeman.
Menno celebrated it's homecoming the past week and ended it on a high note as Scotland/Menno took down Baltic 20-0 in Friday night's football action.
Watch for coverage from both homecomings in the upcoming issue of The Courier.