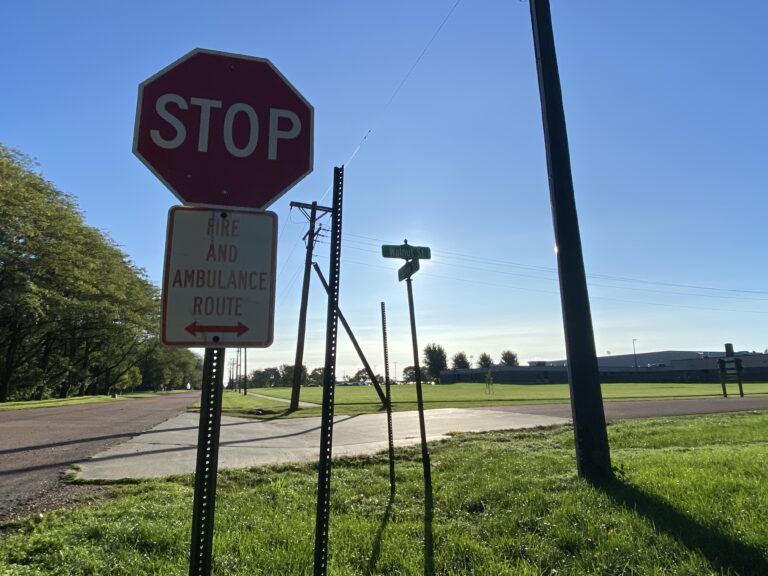 news
NEW: CITY STREET SIGNS BEING REPLACED
JEREMY WALTNER – PUBLISHER
Those driving through the streets  of Freeman the past few weeks have likely noticed colored markings on city streets and small flags — orange ones stamped with "Golden West Telecommunications," yellow ones identified by "NorthWestern Energy" and white ones that read "Hamm Contracting."
But what are they, and why are they there?
All have been placed in conjunction with a Hutchinson County Sign Replacement Project that is part of a statewide effort backed by federal safety funds.
Every existing street sign in Freeman — from the ones that identify street names to speed limits, truck route, no parking, yield and stop signs — will soon be replaced. The new signs will adhere to current Department of Transportation regulations and will be outfitted with a higher level of retro-reflectivity that will improve visibility and safety at night. Hamm Contracting is the Salem-based company installing the new signs — a process that was scheduled to begin Sept. 27.
"So I would guess it's going to be any day now," Lisa Edelman, Freeman City Finance Officer, said on Tuesday.
Signs are currently being installed in Menno, she said.
The city has been working with Ulteig, the engineering firm hired by the South Dakota DOT as part of this nationwide effort, since September of 2021 to get the process started. That included the confirmation of street names and the identification of other sign locations completed by former Freeman Police Chief Scott Brewer last summer and used in compliance project maps verified by the city in August of 2022.