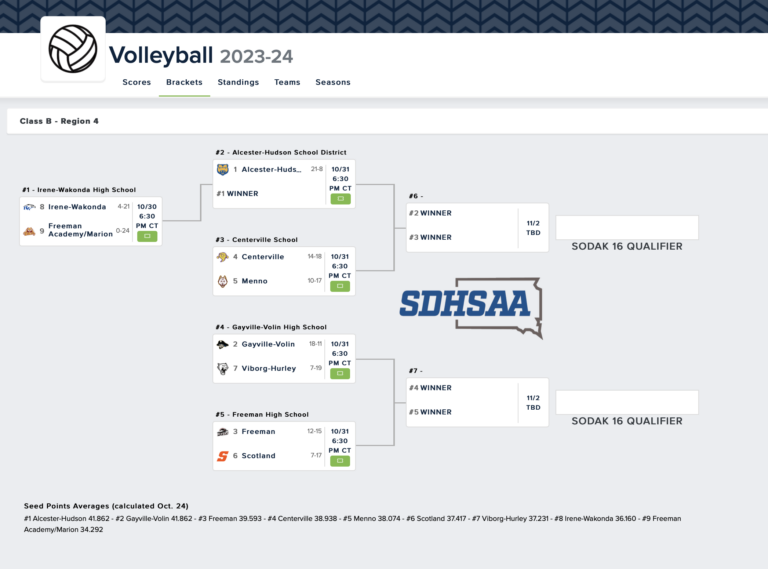 photo day
PHOTO OF THE DAY: TOURNAMENT TIME!
This is the bracket for the Region 4B Volleyball Tournament that begins with one match tonight — No. 9 Freeman Academy/Marion vs. No. 8 Irene-Wakonda. Action is set to begin at 6:30 p.m. in Irene, with the winner moving on to face No. 1 Alcester-Hudson on Tuesday.
The Bearcats go into the match winless at 0-24; during the regular season they fell to the Eagles (4-21) 1-3.
In other action on Tuesday, No. 3:
Freeman Public will host No. 6 Scotland — a team the Flyers defeated 3-0 during the regular season.
No. 5 Menno will travel to No. 4 Centerville. The Wolves and Tornadoes played three times during the regular season, with Centerville winning twice.
And No. 2 Gayville-Volin will host No. 7 Viborg-Hurley.
All matches start at 6:30 p.m.
Tuesday's winners will play in the tournament's final round on Thursday for a spot in the SoDak 16.