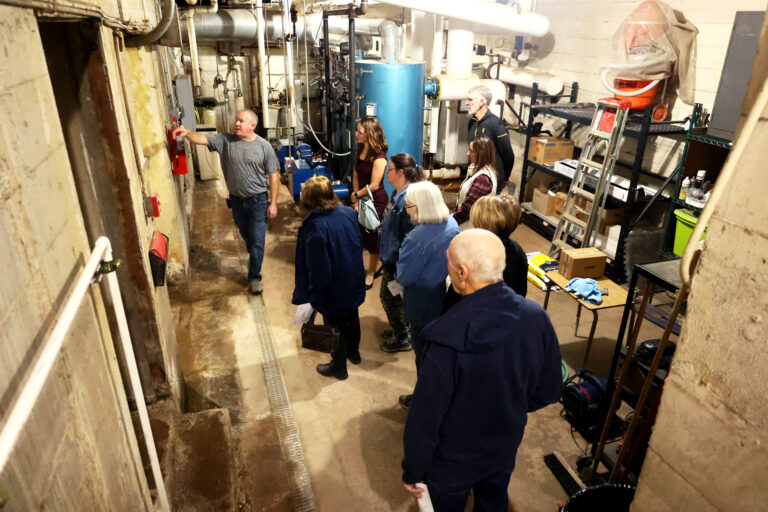 news
MARION SCHOOL OFFICIALS CLOSING IN ON $6.5M BOND
School officials in Marion are inching closer to a general obligation bond election in which voters living in the school district would be asked to approve $6.5 million in funding to help pay for Phases 1 and 2 of a three-phase renovation of the dated campus.
Under the proposed Master Plan outlined by CO-OP Architecture, which the district has been working with since February, the first two phases of the project would cost $11.6 million. In addition to the requested $6.5 million in additional tax revenue — which requires an election and supermajority of 60% to pass — the district would use $4.05 million in capital outlay certificates (which does not include an increase in taxes and is not subject to a public vote) and $1.05 million cash on hand to cover the cost.
As proposed, Phases 1 and 2 would come in the next one to five years and include:
Renovate locker rooms
Renovate restrooms
Demolition of 1914 structure
New front entrance, administrative and classroom addition
Relocate weight room
Library, kitchen and commons addition
Exterior shop improvements
Playground improvements
As proposed, Phase 3 would be pursued following the completion of Phases 1 and 2 and cost an estimated $2.5 million, bringing the total cost of the Master Plan to $14 million.
Phase 3 would be completed in the next five to 10-plus years and include:
New bus garage to be relocated on 1st and Juniper
Demolish 1975 shop building
Connect the vo-ag shop to the main school building
New playground (adjacent to school)
No official action has been taken, but Superintendent Brian Brosnahan told The Courier early this week he expects the Marion School Board to approve the bond request and election at its regular meeting Monday, Nov. 13.
In advance of that, the school board held its second of two special informational meetings Monday night, Nov. 6 which included tours of the cobbled-together campus. In addition to the three-story brick structure built in 1914, the school includes additions built in 1939, 1958, 1975, 1983, 1994 and 2000.
Monday's meeting also included updated numbers from the first informational meeting held Oct. 16.
Based on the interest rate as it was on Monday and documents provided by CO-OP Architecture, the bond issue would raise taxes on farm ground $1.18 per thousand or an average of $2.34 per acre based on an average taxable valuation of $318,000.
A home assessed at $100,000 would pay an additional $118 in taxes, or $9.83 per month.
The document also notes that, if voters approve the $6.5 million bond, taxes in the Marion School District would still be comparable to neighboring districts.
As far as timing, the date for an election will be set by the Hutchinson County Auditor's Office.
Should the Marion School Board approve the bond request next week, an election could be held as early as December, but Brosnahan says he is in strong favor of waiting until January.